Harmony
…they say that there used to be a pond where swans settled down in the place of the Harmanec paperworks. Since 1829, the "White swan" is connected to the paperworks history as well as a part of the oldest registered trademark in Slovakia. It is the symbol of cleanliness, nobleness, elegance and has been accompanying the Harmony brand up to this day. The Harmony products are sensitive and safe both for the skin and nature, with emphasis on fine detail and will address you with their cleanliness and elegance…
Harmasan
I was born in 1972 in Harmanec. From the Harmanec Paperwork, I was spreading all over Czechoslovakia. I went through the good and bad with you, your trips to grandma, to the Tatras as well as Yugoslavia. I used to be quite rough but I softened up already. I am smoother and don't tear. I'm not playing up and learning from my own mistakes.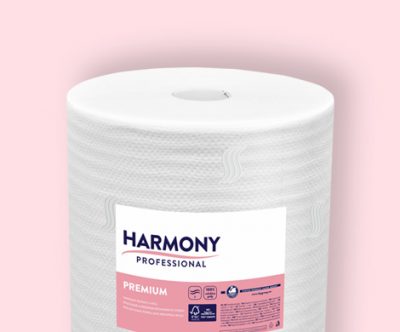 Harmony Professional
The Harmony Professional brand falls under the SHP Group and covers the products of professional hygiene, Away from Home, which offer functional solutions in the field of hygiene for public institutions and spaces, companies operating in the HoReCa segment as well as for the field of industry, production, wellness & spa and health care. The Harmony Professional brand builds on several key values and principles, including but not limited to tradition, trust, honesty and reliability, flexibility, individual and professional approach. The declared values and principles are expressed in the complex customer approach, customer communication during the production process as well as within the business relations.