Slavošovce plant is 200 years old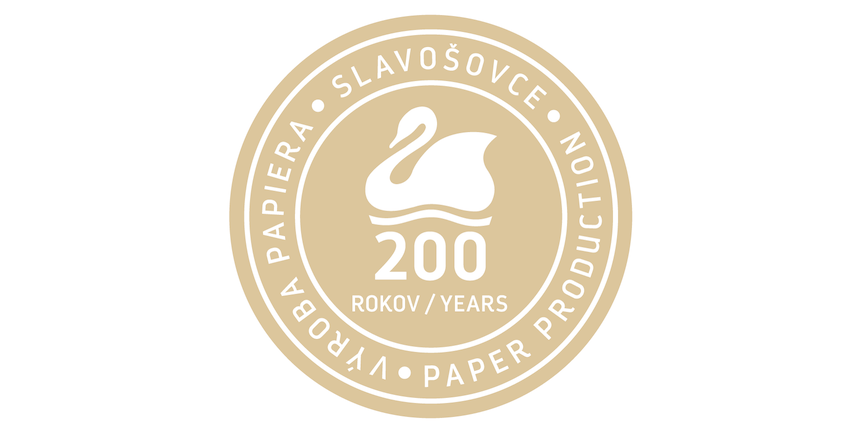 Company SHP Slavošovce celebrates its 200th anniversary this year.
The village of Slavošovce, founded in 1318, is located in the Horný Gemer area. In 1817 the dilapidated hammer in the village of Slavošovce was rebuilt into a paper mill and since then the history of paper production in this village has been dated. The development of paper production in Slavošovce was not easy. At the time of the existence of the Czechoslovak Republic in 1923 the paper mill became financial crisis and its sale was proposed. Professor Ursin of the Czech Technical School in Brno commended production in Slavošovce to the Prime Minister, thanks to which the paper mill received a state subsidy for its renewal. In the 20th century the paper mill concentrated on the production of school notebooks and blocks.
After the company's incorporation into the SHP Group as SHP Slavošovce, its direction is oriented to the production and sale of paper napkins. SHP Group (Slovak Hygienic Paper Group) is a multinational company of manufacturing and trading companies in the pulp and paper industry and is part of the portfolio of holding ECO-INVESTMENT, a.s. "SHP Slavošovce products are sold in more than 30 countries worldwide, and last year we invested € 1 million in machine rebuilding and in the context of growing demand for our products and new products with higher added value, we are considering further investments," said the president and chairman of the Board of Directors of ECO-INVESTMENT, a.s. with. Milan Fiľo.
SHP Slavošovce is a strong regional employer, with 300 people working in the company. "We work with the whole family, we are based on the professionalism and know-how of our employees, who are trying to create optimal working conditions, actively supporting local communities and building relationships within the region, especially in the social and environmental spheres. We support volunteer firemen and churches, in these days we donated 100,000 euros to repair the Rožňava Diocese "Richard Zhigmund, CEO of SHP Group, said at a ceremony meeting.
SHP Group covers 10 companies in 6 European countries with an annual turnover of 220 million EUR. SHP Group produces 170,000 tons of paper each year and employs more than 2,000 employees. SHP Group is the largest producer of sanitary paper in Central and Southeast Europe and is an active member of the European Tissue Symposium (ETS).