8 kitchen designs – which one speaks to you?

A modern kitchen is no longer just a room for cooking, where we close ourselves and won´t come out until the food is ready. Open space makes the kitchen a room for the whole family as well as a place for guests. Which of the following 8 styles is closest to your heart?
Country style
Country style in the kitchen is practically immortal and does not only belong to cottages. Natural materials have the main word here – mainly solid wood. Its cheaper alternative is an aluminum door with wood decor or patina that mimics the aging process and is indistinguishable from the real wood. Rustic decors are often complemented by decorative milling of the door and several accessories in the form of porcelain dishes and family artifacts like old grindstones and stylish pepper pots from grandma. In a country kitchen there must be a restored sideboard, a large oak table and traditional ceramic tiles between the upper and lower row of kitchen cabinets.
Industrial style
Industrial style is inspired by the loft design of the 1960s that originated as a reconstruction of unused industrial buildings, especially in New York. The kitchen in an industrial style combines the coolness of robust steel structures and frames with warm wood and stainless-steel details. Metals are especially black in color; the surfaces are matt and look intentionally worn out. In such kitchen, we can also go with concrete walls or concrete coating instead of the classic lintel. A deliberately exposed construction and installation elements will support the industrial look, such as an uncovered aspirator pipe.
Minimalistic style
In interiors, there is a solution often used nowadays when kitchen furniture transfer slowly into the living room furniture. In this case, it is important to match the materials in both parts. Neutral colors and minimalistic hand-less solutions for door openings are optically the best. Different push systems or electrically powered servo systems will take care of this. Clean, minimalistic kitchens include built-in appliances even without the handles, making it perfectly suited with the kitchen doors. Same goes for the extractor hoods that can literally disappear under the furniture surface when they are switched off, and do not disturb the look of the room.
Retro style
Retro kitchen does not mean it's old. It is a playful return to the past for those who are about the proven design and functionality. In our region, the concept of retro relates to the period of the 50s – 70s of the last century. This style features vivid colors, ceramic tiles with distinctive patterns, as well as various colorful retro accessories such as food containers and posters. Stylish and typically round appliances and kitchenware from vintage editions of contemporary brands become decorative elements of the kitchen so you do not have to hide them in the cabinets.
Hi-tech style
The future belongs to hi-tech kitchens, the connection of appliances and their mutual communication. Did you know that a stove can now communicate with an extractor hood via Wi-Fi? The hood will turn itself on if you start using the stove. With apps on your phone, you can get started with a dishwasher, even if you're dining at a restaurant and using the camera in the refrigerator you can check its content remotely. Extractor hoods have a mobile phone or tablet holder and USB port for charging. The hi-tech kitchen includes a sleek design, an indestructible kitchen worktop made of artificial stone and details from such materials as steel, aluminum and stainless steel.
Urban style
Urban style is particularly popular among the young people. The key to it is a mixture of textures and vintage pieces of modern character. In the urban kitchen style, you will find open shelves instead of top closed ones and trendy materials such as brass, copper or absolute hit – terazzo (cement mixed with marble, granite or glass). Hipsters are not afraid of dark colors, high-ceiling cabinets, and because they like to transform their home into an urban jungle, flowers and greenery in all its forms become a great decoration of the space.
Scandinavian style
The Scandinavian style interior is very popular thanks to its simplicity in our region. In such kitchen, wood textures combined with white color create a home atmosphere. Even though the Scandinavians like white because they want to get as much light as possible, their kitchens can have any color from creamy to various shades of gray and gray-blue. There are significant accessories in the form of wooden boards, textiles and fur on dining chairs, quality dishes, cutlery and design lights. The secret recipe of the Nordics is hygge (comfort and coziness) that brings the true warmth of home.
Modern style
Modern kitchen of 2019 puts emphasis on modular assemblies and noble materials, including marble. After the last years of white shiny kitchens reigning in the showrooms, there comes a time when dark shades and matt surface treatments stand out. According to the Eurocucino – a Milan fair, which accompanies the Salone del Mobile international fair every two years, the color palette ranges from warm gray to dark brown. The center of space is a huge kitchen island with a cooking area and a washing center. Instead of a classic extractor hoods, designers recommend island hoods, which also serve as shelves.
Next articles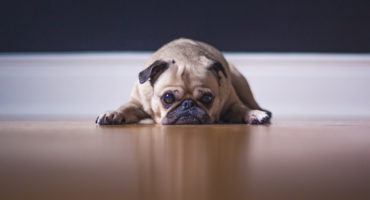 There are many studies that confirm that living with a...
Show more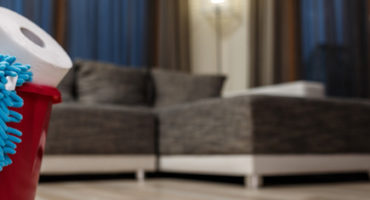 Harmonious households can have different definitions for different people. We...
Show more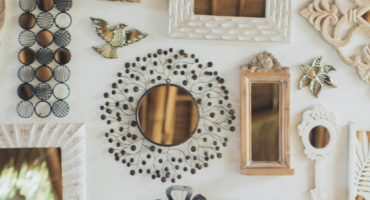 Everyone knows that breaking a mirror brings 7 years of...
Show more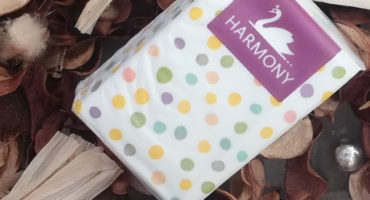 Have you also thought that the only handkerchief that can...
Show more