Get inspired: 10 bathroom designs

What's your dream bathroom? With a huge freestanding bathtub and plenty of space, or just a few square meters with a shower? You will not have a problem to choose from our 10 bathroom design ideas.
Minimalistic
Neutral tiles, furniture of simple proportions and cleanliness made into white. A minimalistic bathroom is made for those who know that they would get tired very quickly looking at the colored tiles. Only accessories add color to the space. And as the minimalism goes hand in hand with recycling, the waste baskets for separating cannot be left out in such a bathroom, including a basket for toilet paper rolls.
With the taste of designer giants
Bathrooms, tiles and accessories can carry the name and imprint of a world-known designer, just increase the budget that you have on the bathroom. Designers combine their experiences with sanitary and tile manufacturers and give the product their name. Who would not want to have beautiful items at home from Philippe Starck, Patricia Urquiola, Antonio Citterio or Marcel Wanders?
Natural style
The Mediterranean breeze brings the color of milk, cream, olives, terracotta and natural materials – cotton and linen towels, laundry baskets from seagrass, jutes or wreaths and brushes with natural bristles. Toilet paper rolls, stored in brick niches or wooden shelves for everyone to see, will become another welcomed decoration.
Glamour
The real lady is fond of a good smell in every room. And she also knows that the manufacturers of perfumed toilet paper apply the scent only on the roll, and the paper itself is not perfumed so she is not afraid to grab the perfumed product in the shop. In the glamour bathroom, however, she hides it inconspicuously. In this bathroom style the attention is drawn to the glossy tiles, a washbasin acting as a jewel and a mirror in a massive metal frame.
Vintage design
Comfortable clawfoot bathtubs like in old movies? Add antiques, framed photos, posters, various bottles and flacons to a vintage bathroom. Vintage celebrates retro and patina, and if you treat them tastefully, such bathroom will come across timeless. Where to place your facial tissues? For example, into your self-decorated wipe container.
Men's bathroom
Luxurious shower that turns into a concert hall thanks to the mobile app, a bathtub with a speaker in it transformed into a resonant chamber, a smart toilet with a heated seat and touch-free flushing thanks to a sensor, a shower head with light effects or a mirror that informs you about the weather outside – a smart bathroom for men is packed with high-tech innovations. There's just a robot left to unwind toilet paper for you.
Lounge style
Bathroom as a living room or a lounge? Thanks to sofas, the chaise lounge chairs or carpets it gets very close to that. Flowers in pots or vases, floor lamps and paintings will add to this impression. You can recognize this style from luxury hotel bathrooms, and you can transfer it to your home at no extra cost, unless of course you have room for it.
Zen
If your bathroom is supposed to be touched by the philosophy of Zen, arrange it so that nothing distracts the mind. A variety of earthy colors and subtle contrasting tones, simple-form furniture and suitably selected and positioned lighting will contribute to this. Even the choice of sanity is subjected to Japanese aesthetics. For the right balance, place all five Asian elements in the Zen bathroom – fire, water, earth, air and metal.
Fitness design
Trends indicate that in addition to body hygiene, the bathroom also has another important role and takes on a new function. An active lifestyle brings wall bars to it, which can also be used for drying towels or exercising. At the Salone del Mobile exhibition in April 2018 (the biggest interior trends), the concept of Gym Space from Scavolini was introduced, showing that fitness and wellness concepts have their breakthroughs even in interiors.
In the color of the year
According to Pantone, the color for 2019 is a warm shade of coral pink marked PANTONE 16-1546. Experts called it Living Coral. In the bathroom, coral color will find its place not only in the form of accessories but also as the dominant color of the walls. In room like this you will feel like summer every morning.
Next articles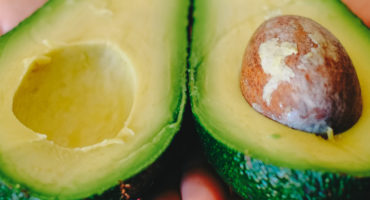 Trying to live better and healthier life is now quite...
Show more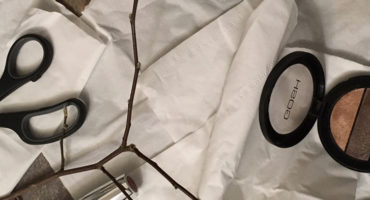 Most people choose facial tissues as a practical substitute for...
Show more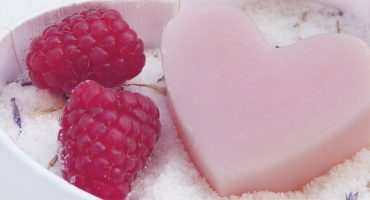 In October we remember the Global Handwashing Day. At first...
Show more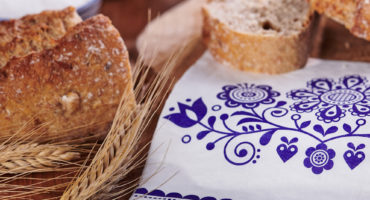 Folklore heritage is an inexhaustible well of ideas. Folklore themes...
Show more