Do you know the benefits of Shea and Avocado Butters?

Trying to live better and healthier life is now quite "in". Manufacturers are competing who comes up with the most appealing BIO inscription on their product. Also, hundreds of recipes for natural home remedies can be found on the Internet nowadays. If you are interested in the hidden treasures of nature, read on. We look at two miraculous products that our mother nature gave us, and their use is truly versatile. Shea and avocado butters.
How is Shea Butter made?
Shea butter is also known as Karite and is originally from Africa. It is made from the nuts of shea trees, some 15 to 20 meters high. For the locals, this tree is sacred because it has healing effects and is unique in that its growth is limited to the African continent only.
Production itself is a purely feminine tradition, which is passed down from generation to generations. It starts with hand picking of fallen nuts. To remove their shell, they must be cooked in water and then dried naturally in the sun. Then these purified nuts will go through several processes. They are crushed, roasted, watered, until these rare oils come out to the surface. From them when stiffen shea butter is made.
Bio butter that heals and beautifies
It is said that this African Karite is the best friend of your skin and hair. And that´s right! Of course, its 100% unrefined form is the most effective, but you can also find it on the market as an addition to various products. It can be found in skin moisturizers, hand creams, hair masks, and even toilet paper.
Our recommendation
If you are currently suffering from a cold, and the consumption of paper tissues has risen rapidly, look for the ones that contain a shea butter balm. They prevent irritation and redness around the nose. The same applies to people with more sensitive skin, who can also use cosmetic wipes with the same enrichment.
Benefits of Shea Butter:
Thanks to vitamins A and E, it acts as an antioxidant and helps fight wrinkles.
Hydrates, regenerates the skin and even helps with acne or eczema.
It is also effective against the weather – as a first aid after sunbathing or protection from cold and wind.
Shea Butter wraps nourish the hair and leave them shiny.
Strengthens the nails and removes hangnails.
You will love it for its relaxation effects, and it will be your true helper when massaging.
Avocado Butter not only on a plate
Now let's take a look at fruits. Avocado is among the healthiest foods that you should not be missing in your kitchen. However, its use may not be limited only to this part of your home. Like the shea butter, the avocado butter also has its use in cosmetics.
This subtropical fruit comes from Central America, but it is very popular and available in our geographical areas. The production of avocado butter is not difficult, it is produced by pushing its ripe green pulp.
Our recommendation
If you want to buy a ripe avocado, there are a few ways to find out if it really is ripened. It should be soft to the touch (but not too soft) and flexible. For more certainty, try to remove the stem. If it goes harder, the avocado is still raw. At the same time, you should see a bright yellow-green color under the stem.
Avocado Cancer Prevention
The fruit of an avocado is naturally filled with important nutrients, including vitamins A, B, C, E and K, and minerals such as copper, iron, magnesium, or potassium. This nutritional mix is suited for your body from the outside and inside.
Benefits of avocado:
Smooths wrinkles and prevents skin aging. It adds antioxidants to the skin and lightens and hydrates it, too.
Combined with vitamin B12, it has great results in alleviating psoriasis.
Strengthens hair from their roots, adds softness to dry hair, stimulates hair growth and prevents hair loss.
Improves vision and is a good helper in preventing near-sightedness.
Thanks to its anti-inflammatory properties, it prevents periodontitis and removes bad breath.
Reduces blood pressure and maintains a strong heart.
It is a strong opponent even against more serious illnesses. It helps to remove kidney stones, reduces the risk of stroke and even cancer.
Do it yourself…
Avocado face mask
You will need:
1/2 fresh avocado
1 spoon of honey
1 spoon of white probiotic yoghurt
2 cucumber slices for the eyes
Firstly, mix the mashed avocado with honey and then with yoghurt. Wash your face thoroughly and apply a thin layer of the mask. Put the cucumber slices on your eyes and rest for about 15 minutes.
Shea Butter hair conditioner
You will need:
1 spoon of Shea butter
2 spoons of coconut oil
1 spoon of argan oil
A few drops of any essential oil (lavender, mint, rosemary,..)
Melt the coconut oil and shea butter together. Stir and allow to harden. Add argan oil, whip for a couple of minutes until you get a creamy texture. Apply to your washed hair and let it sit for about 30 minutes. Then rinse.
Next articles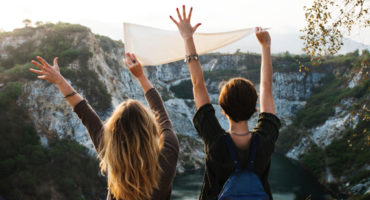 Maybe you are familiar with this. You get up in...
Show more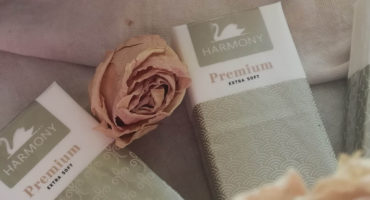 Raise your hand those who do not take handkerchiefs for...
Show more