Wedding decor trends for 2019

Planning a wedding can take a lot of time. After all, everything should be perfect on this special day. If this important life event awaits you this year, do not miss out on our wedding decoration tips according to current trends.
Color as a base
One of the first things a bride does while planning a wedding is choosing the color of the decor. Wedding decorations, accessories, as well as table setting are then carried out in the selected shade. The Pantone Color Institute recently announced its 2019 "Color of the Year," called Living Coral. However, the distinctive "Living Coral" shade does not have to be the right thing for everyone. The warm shade "Spiced Honey", which was promoted by AkzoNobel this year, is similar to caramel and is ideally suited for autumn or winter weddings.
Spring and summer weddings can be carried out in menthol green color, which is experiencing its comeback. Brave brides can try black color on candlesticks, napkins and cutlery, or copper accents.
Flower decoration
Greenery as a natural element can´t be missing at a wedding. Floral hoops on the walls and oversized wreaths were a big trend last year. This year´s biggest trend is hanging abstract floral installations. The floral hoops were replaced by semi-hoops. Broad-leaved plants, which are suitable for decorating long tables, ideally falling freely or forming green arcs above the entrance to the ceremony venue, are also very in.
But brides should keep in mind that although hanging flowers look great, the space should be adapted for their hanging. The wedding magazines also claim that in 2019 dahlias will be the most popular flowers at weddings.
Our tip:
Go with the natural decorations according to the season and remember to match the flowers with napkins. For the spring weddings, the shades of pink to violet are suitable. Summer weddings are full of meadow flowers, poppies or sunflowers – you will surely find napkins with this pattern. Autumn weddings can carry decorations such as rose hips, chestnuts or pumpkins, and for winter weddings – a unique atmosphere will be enhanced by cones, holly or needles. The napkin folding is then up to your imagination, from the classic envelope to the spectacular diamond pattern. If you have burning candles on the tables, make sure that the wedding napkins are not too close to the candle flames.
Wedding Buffet
The food at weddings becomes another decoration, and it can be literally turned into art by catering agencies. Wedding buffets in the form of bars (candy, tea, guacamole, popcorn, sushi) or unconventional cold buffet, including bread, meat, fruits, nuts, cheese, chocolates, will bring along new wedding reception experiences.
Velvet touch
This material is a hot trend not only in interior design. Velvet evokes delicacy, sumptuousness and elegance, so it found a place in the wedding trends for 2019. Its various shades in form of tablecloths and table runners, completed with vases, nameplates and candlesticks, will appear throughout the whole wedding season.
Selecting a location
Are you not attracted by the idea of weddings in the registry office and feasts in restaurants? Barns are becoming increasingly common for weddings. Their rustic touch is popular not only as a location for a feast, but also for a ceremony itself. In such a space, the wedding decor, which combines classic with unconventional – elegant flowers, candles in jars, light chains on wooden beams or Chiavari chairs with a vintage touch – will stand out. These iconic, and among the brides, favorite chairs were designed in 1807 (!) and were made by Giuseppe Gaetano Descalzi in of the same name Italian town on the Italian Riviera. The good news is that they can also be rented. The wedding day can be a little more perfect with them.
Next articles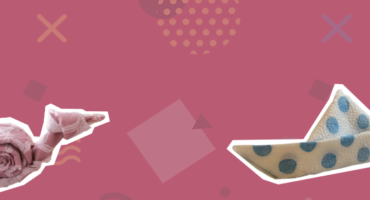 Is your child celebrating birthday and you are throwing a party?...
Show more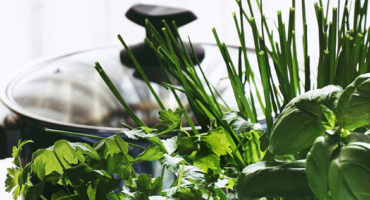 Herbs in the kitchen are both tasty and useful decoration....
Show more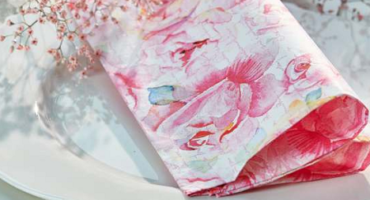 The smell of freshly cooked food and pleasant music is...
Show more