4 tips for informal dining in the garden

Food out in the fresh air is said to taste better. A warm summer weather invites you to enjoy casual dining in the garden, on the terrace or on the balcony. How to barbecue right and how to set the table to impress your guests? Get inspired by our tips.
Cozy sitting almost like in your living room
Teak wood or artificial rattan? Whether you opt for a massive hardwood sitting or go with the retro rattan, the main criteria for choosing should be comfort. One of the trends is to create a living room feeling on your terrace. Thanks to the exterior furniture, which is indistinguishable from the interior and in/out collections of different brands. After the season ends, you can move it to the winter garden or use it elsewhere in the house. The basis of dining is a solid and large table, ideally with a solid wood board. For example, an oak will last tens to hundreds of years in a dry environment. Place a hammock or hanging chair in the garden and we guarantee you that your guests won't leave.
Barbecue area
If you do not have a terrace where you can set up an outdoor kitchen with a bar, you will have to be satisfied on the balcony with at least a portable grill. Barbecuing is a popular leisure time activity for many people. They mostly barbecue meat, sausages, vegetables, fish and cheese. Beware, do not be mistaken about barbecuing and grilling, they are two different culinary techniques. When you barbecue you are cooking with a slow circumvented unit (up to 12 hours) of hot air with the lid closed. Grilling is done with the lid up and you're cooking with direct heat on the bottom, instead of all around the source.
Our tip

A good barbecue will not do without paper kitchen towels. Use them to dry the meat after washing, dripping grease and wiping the cooled grill surface. 100% cellulose kitchen towels are most suitable material for contact with food. Our three-layer kitchen towels with the fastest absorption on the market will surely prove their worth.
When it gets dark
Portable solar lamps are not only beautiful but also practical because they do not need a power connection. They charge themselves during the day and shine in the distance at night, so there is not so much work with them. You can lay the solar lanterns on the ground, hang on the tree branches, put on a table or hang up on the gazebo walls. Add decorative light chains that light up the summer nights and fit on a smaller dining table on the terrace. Their decent light will definitely not disturb you during your evening talks. Even the mosquitoes won't disturb your pleasant evening thanks to the portable solar insect repellent.
Stylish (casual) table setting
Vases, candlesticks, flower pots, napkins on the table … why not enjoy your time outside with the accessories you normally use for interior decoration? They can also find their place during the celebration and hanging out on the terrace and balcony. Informal dining in the summer does not require following of strict etiquette rules. It differs from a formal dining in a smaller number of cutlery and glasses. However, there are folded napkins on the serving plate, which should be placed on a charger plate. On the left side, place a salad and main fork, on the right side a soup spoon, a salad knife and a main knife. Put a dessert spoon over the plate and two glasses – big one for water and a smaller one for wine. A table set this way is actually a modern view of formal dining.
Next articles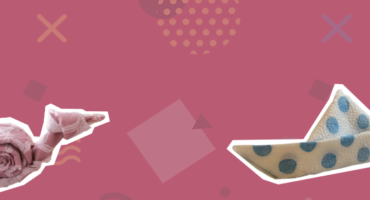 Is your child celebrating birthday and you are throwing a party?...
Show more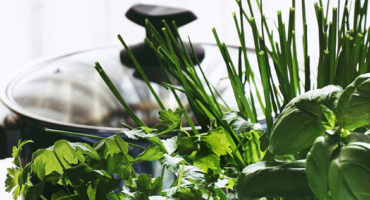 Herbs in the kitchen are both tasty and useful decoration....
Show more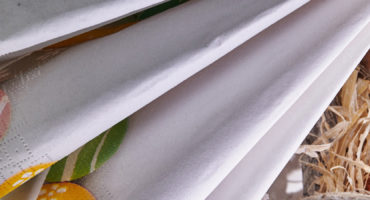 The Easter holidays include many customs that vary from country...
Show more