Are you expecting guests? 7 tips on how to be a great host

Are you expecting a visit or are you making a festive lunch for your guests? Apart from a tasty meal and a spotless house, you will enchant your guests with these details, which you should not neglect.
1. Make a good impression right at the beginning – a coat hanger with no space for your guests doesn't give the best impression. Prepare slippers, especially if you have cold floors, and free space for their shoes. In the entrance hall, remember the pleasant aroma supplied by aroma diffusers, catalytic lamps or home perfumes.
2. Refill your supplies – good smell and cleanliness are associated with sanitary facilities. Although guests may not use it, its cleanliness is just as important as the taste of the food served. Of course, in the bathroom and toilet, there should be a clean hand towel, a full liquid soap dispenser, enough toilet paper and hygiene wipes and a rubbish bin.
3. Be a detective – find out about your guests' food preferences and possible food allergies. Vegetarianism or veganism are very popular today, so it is possible that you will have a guest like this once in a while. Not only do you score with those who do not eat meat with vegetarian versions of food, but they will certainly appreciate your gesture – and at the same time you will avoid a faux pas in the form of "dissecting" food or even leaving a guest hungry.
4. Hide your roommates – even if you love them, pets may not be friendly companions to your guests. Cat or dog hairs on the sofa or the dining table not only discourage allergy sufferers. Give your animals their own room in the house during the visit. There is nothing more unpleasant than a dog begging for food under the table during a lunch or a cat being cozy on a coffee table next to a sandwich dish.
5. Study the etiquette – following the rules of dining etiquette is not an affectation, but a decency. For example, did you know that you shouldn't say "Bon Appetit" at a table or that a woman or the most honored guest always starts eating first? A festive lunch can't be done without a nice table setting, which can be complemented with vases for flowers brought by the guests. Beware of their placement so that people on both sides of the table can see face to face. Another rule is that the host sits behind the table as first, and at the same time they get up first.
6. Keep everything close – if you don't want to spend more time in the kitchen than with your guests, have everything ready in advance, ideally on a portable serving table. You can offer your guests a seasoning or sugar for their coffee after a good meal. You will also save space on the table. By the way, you don't need to cover the dining table with a tablecloth if it is made of solid wood, let its beauty stand out and choose placemats matched with the color of the napkins instead.
7. Get inspired by hoteliers – if you know in advance that one of your guests will sleep over, try to surprise them with a little something. Whether it is a small cushion chocolate, a basket of favorite fruit, or a pitcher of water on a bedside table, you will leave a good impression on people. Place a dimmed ambient light in the corridor if your guest needs to use a toilet during the night. If your guest is a smoker, you can show tolerance by preparing an ashtray on the balcony or patio.
Next articles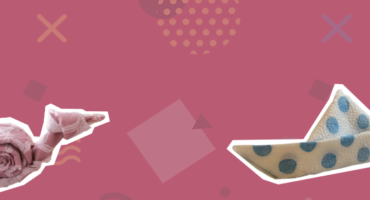 Is your child celebrating birthday and you are throwing a party?...
Show more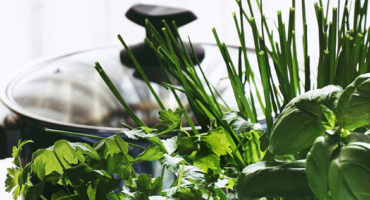 Herbs in the kitchen are both tasty and useful decoration....
Show more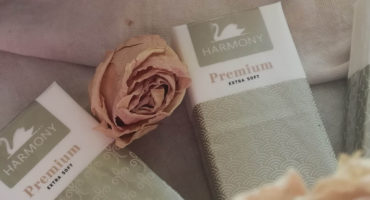 Raise your hand those who do not take handkerchiefs for...
Show more