Forget about the cleaning or Where to go for a trip?

Maybe you are familiar with this. You get up in the morning, go to work, come back, cook and clean. Sometimes you indulge in some cinema, concert and in the evening, you fall asleep over a book or watching TV. And the next day you do the same thing. Everyday duties sometimes force us to forget that life is not just work, but also relaxation and enjoying moments with our loved ones. Therefore, let's forget the weekend cleaning and choose a trip. Where to? Get inspired by our tips from Slovakia and Czech Republic.
Follow a story
Slovak castles and mountains are associated with exciting rumors and stories. Whether they are true or just made up as good night time stories, they can awaken a certain amount of curiosity in you. After all, who wouldn't want to see the Well of Love at Trencin Castle that Omar built to get his love Fatima? Or to visit one of the largest castle complexes, the Spiš Castle, and hear the story of a beautiful but insane Hedwig?
Tip from us:

The courageous can plan their trip to a place where it is allegedly haunted, or inexplicable things have happened. Very popular at this moment is the Tríbeč mountain range which is very mysterious, so if you have the courage to walk through its forests, you can try this adrenaline adventure.
Some Czech castles and ruins are also full of captivating stories. In the underground of the ruins of the castle Trosky, there is supposedly hidden treasure of robbers. If you can't find it, you can at least enjoy the view of the surroundings and admire the towers of Baba and the Virgin.
Those who enjoy engaging myths and legends should also know some of the Slavic ones. For example, the Czech Beskydy Mountains are allegedly still guarded by the highest Slavic god, Radegast, who brought warmth and light to the people. According to legends, his home is Radhošť Mountain and he likes to celebrate and be entertained with people.
Visit unusual museums
Nowhere is it written that a tour of galleries or museums must be boring. In addition, if the weather isn't good, interesting exhibitions will be the right choice at that moment. The most famous is the Museum of Kitsch in Kremnica. Nostalgia hits you right after you enter, and you start remembering all the porcelain elephants that your grandmother had on her shelf, the Backstreet Boys t-shirt you wore, and so on.
In Orava there is a coffee museum – Oravakafe. You will surely find a large mosaic made of coffee beans, which has beaten the world record five times in an old house in the village of Krušetnica. In the museum collection you will find old mills and mugs, together about 550 exhibits.
With children, you will have new experiences in the Slovak Agricultural Museum in Nitra. It is part of the large Agrokomplex exhibition complex. It offers traditional features such as handicrafts, in the open-air folk museum you can sit behind the school desks, or in the field railway wagon.
Did you enjoy these original exhibitions? In Prague, the "City of Hundred Spires", a week is not enough to visit them all. Children will thank you for visiting the Lego Museum, the Toy Museum or even the Chocolate Museum. If you are attracted by more interaction and experiments, be sure to stop by the Museum of Senses. During the Invisible Exhibition, you will again experience what it is like to be blind or partially sighted.
Nature calls!
Fresh air and exercise are certainly the best combination during sunny days. In this case, Slovakia is a well of endless possibilities. You can choose to climb the nearest hill in your area, enjoy the beauty of our valleys, climb ladders in the Slovak Paradise or choose the alpine hike in the Tatras. Whatever your choice, forget about your everyday worries for a while, turn off your phone and enjoy the magic of the moment.
A tip for you:

Do not pollute nature. Put the napkins in which you packed your snacks, water bottles and packaging into the trash can. If it's not nearby, put it all in one bag and put it in your backpack. You'll throw them away later. Would you like to join the Zero waste lifestyle? You can bring all your food in your jars and water in your own bottles. And you don't have to worry about rubbish.
Even in the Czech Republic you will not be short of panoramic views or winding hiking trails. Only one word is sufficient – Šumava. It is also associated with many legends and homes of mysterious creatures, but also glacial lakes and dense forests. There are also extensive peat bogs around the lake, which evoke a spooky atmosphere thanks to the dark water.
You will experience virgin nature with more than 270 km of cycling trails and local inhabitants – Gorals, with traditional customs near the Jablunkov Pass in Silesian Region. All this is shared by the borders of three countries – Slovakia, the Czech Republic and Poland.
Wandering through the city
Another option is to visit a different city. Not because of shopping, running errands, visiting the family … but because of the atmosphere some towns or villages can fill you with. Anyone who likes quality wine or an original piece of ceramics should visit the picturesque Modra. Or take a walk around the square with colorful houses in Bardejov, which you can't find anywhere else in Slovakia.
The Czech Lednice is said to be equivalent to French Versailles, especially regarding gardens. It is quite possible that by visiting this beautiful complex you will experience love at first sight. You should not bypass the lookout tower Minaret or the fabulous Lednice Castle.
Those who don't choose any of the options offered, an alternative to classic trips can be a visit to the cave. In addition to the most popular ones such as Dobšinská or Demänovská, there is also Harmanecká Cave. It is located near Banská Bystrica in the valley of Harmanec, where the most famous paper mill still dates from the Habsburg Monarchy. The cave is dominated by distinctive white calcite, with up to 9 bat species living in it, and access to it is considered to be the most difficult among all Slovak caves.
Punkva caves are the most visited cave system in the Czech Republic. Their azure water and the ability to sail across the circuit attract visitors from all over the world. They also include the 138 m deep Macocha Gorge, where many unfortunates have found their ultimate destiny.
Whether you are on a one-day trip or a weekend adventure, don't forget about the mandatory equipment:
mobile phone with charger (or power bank),
personal documents and your insurance card,
snacks and water,
clothes suitable for the site and weather (including high-quality shoes and extra socks),
first aid kit,
pocket knife,
foldable raincoat.
A few final tips:
Take a summer adventure under the stars. Take a tent and stay at the campsite.
You can also set a special goal, e.g. visit the most beautiful places in the country, bathe in the largest water reservoirs and more …
If possible, leave the car at home and travel by train.
However, if you go by car, avoid highways. You can stop more or less anytime you want and see anything that interests you along the way.
Title image: Rawpixel/Pexels
Next articles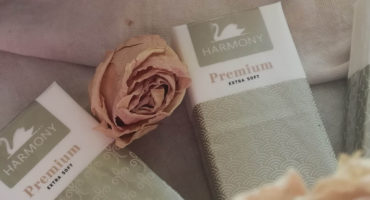 Raise your hand those who do not take handkerchiefs for...
Show more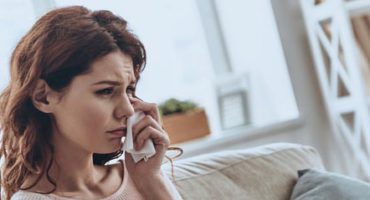 What kind of stories make even the strongest people cry?...
Show more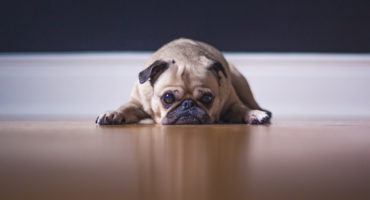 There are many studies that confirm that living with a...
Show more