5 sad movies you´ll need handkerchiefs for

What kind of stories make even the strongest people cry? For someone it might be a matter of life and death drama, for another it is romance. Someone is fascinated by sophisticated plot and someone else loves a scenario inspired by a real event.
Have you ever thought about why we spend money in cinemas on the movies we know will definitely make us cry? Psychologist Jessica Magidson claims that watching sad movies can make us feel grateful. For life we have, relationships, friends, partners, …
According to Professor Paul Zack, sad movies from the screens raise empathy in us. It is responsible for releasing oxytocin, and thanks to it we have the desire to look after others.
Whatever it is, sad movies are still in. We have carefully chosen these 5 movies so that everyone can find something they like.
1. Marley & Me
This movie is about life. Life as we know it. You will find examples of interpersonal relationships, marital tricks and love, work accomplishments and sacrifices that you make for family happiness. And this very ordinary life of yours is spiced up by a very unusual and adorable pet – Labrador Marley. At first glance very adorable 🙂
What, at first, will look as a little ball of happiness, will turn out to be one big, energetic and especially unpredictable bomb with a tendency to destroy everything around it. In nearly two-hour movie, there are many funny and sweet situations that a few dog owners can relate to. You will enjoy Owen Wilson (John) in the main role and very well-known Rachel from Friends, Jennifer Aniston (Jenny).
It's not a "blockbuster" scenario, and the story won´t surprise you. But what will get you is love and family bond that grew during the 14 years of Marley's life. The end of this movie is very easy to predict, so be sure to prepare a supply of handkerchiefs in advance.
Interesting facts
Marley has been portrayed by 22 different dogs, the youngest was 6 months old, the oldest was 14 years old.
The film was based on a book by John Grogan, according to which the main male figure was also named after.
The author of the book himself tried acting when he appeared in the scene of a dog training session.
The film earned $ 36 million in the first 3 days since it was released.
We recommend other movies of the same genre: Hachi: A Dog's Tale, A Dog's Purpose, The Lion King, Bambi
2. The Notebook
No, no, do not expect anything about IT. This is something for romantic souls. The book of one love, like the name of the film translated into Slovak, describes the love that everybody wants to experience. First, with butterflies in the stomach, later full of energy and sparks that swallow the whole body, and ultimately results in devotion that is not usually seen today.
Notebook tells the story in two timelines. In the current one, an elderly patient in the sanatorium reads a story from a worn-out notebook, and in the second one we go back to the past and watch his narrative in the performance of young laborer Noah (Ryan Gosling) and young Allie (Rachel McAdams) of a more affluent family. And, of course, we know from many stories that love overcomes even the different financial backgrounds of the lovers.
The film, in some parts, comes across as too sweet, but it for sure touches those who have so far been skeptical of sentimental stories. Finally, who of us would not want to experience some of that "sweetness" ourselves?
Interesting facts
Ryan Gosling (young Noah) has blue eyes. In the movie, however, he wore brown contacts.
The movie was filmed based on a book, from the famous Nicholas Sparks. He was inspired by the grand parents of his then wife, Cathy, who had been together for over 60 years. He did not have so much luck with his wife, and they got divorced.
Director Nick Cassavetes chose Ryan Gosling because he wasn´t handsome. At least not typically Hollywood handsome.
There were Britney Spears and Justin Timberlake as options for the main characters.
There was no chemistry between Ryan Gosling and Rachel McAdams at the beginning of the film. But it obviously changed, as the actors formed a couple afterwards for the next two years.
We recommend other movies of the same genre: One Day, P.S.: I love you, The Time Traveler's Wife
3. Seven Pounds
It's one of the movies that forces you to pause and realize what is important in this world and how fragile life can be. Seven Pounds is one of the better pieces of one of the men in black, Will Smith, who played the main character in the film (Ben Thomas).
In the first few minutes, a scene where Ben yells at a blind butcher will bring about a wave of sadness and terror. But all this will have its justification, but you must wait for it. We'll tell you just so much that Ben will try to redeem his past sins in a truly non-traditional way and seven people tested by fate who are in a very bad situations will help him do that.
The film has a traditional love story, which can tangle many things and make us hope for a happy ending. Less anticipated viewers will have to wait until the end of the film, but we assure you that no eye will remain dry.
Interesting facts
The English title Seven Pounds also alludes to a play The Merchant of Venice by Shakespeare, which also refers to debt repayment.
The adopted son of Tom Cruise and Nicole Kidman, Connor Cruise, appeared in the film as a young Ben.
The name of the character Ezra (Woody Harrelson) means "help" in Hebrew, which is closely related to the film's plot.
We recommend other movies of the same genre: My Sister's Keeper, The Green Mile, Forrest Gump 
4. The Boy in the Striped Pyjamas
There is no movie depicting a nasty Holocaust that would not cause a feeling of disgust, anger and sadness at the same time. Whoever read the book knows that even with this movie it will not be different.
The story of the 8-year-old Bruno begins after his father, a German military officer, becomes a commander of a concentration camp. Boy's curiosity leads him to the fence of the camp, where he meets a Jewish prisoner of the same age, Shmuel, and he does not understand why everybody is wearing the same striped pyjamas. Since then he begins to experience hatred, humiliation, prejudice and inhuman behavior of German soldiers.
As in real history describing antisemitism, you cannot expect a happy ending here either.
Interesting facts
In the movie Bruno is 8 years old, in the book he is mentioned as 9-year-old.
The author of the book, John Boyne, wrote this story in two and a half days.
Although the name of the concentration camp was not mentioned, according to some indications from the movie, it should be the Polish Auschwitz.
We recommend other movies of the same genre: Nicky's Family, Schindler's List, Sophie's Choice, Life Is Beautiful
5. Me before you
Another story that has become very popular both in the book world and in the movie world. It is about an unexpected relationship between bougie Louis (Emilia Clarke) and wealthy Will (Sam Claflin). He is paralyzed on a wheelchair, she cares about him as a nurse. He's losing his taste for life, and she comes into his life like a whirlwind. It leaves a mark for both.
Whether it ends with the classic "… and they lived happily ever after," you must find out yourself.
Interesting facts
When they asked the actor Sam Claflin (Will), how many tissues the audience should take with them to the movies, he replied "Seven, but big ones!"
Crazy Louis´s wardrobe was put together from thrift shops, shopping centers and luxury stores.
Starred in the movie, known from other popular projects – Emilia Clarke (Game of Thrones), Sam Claflin (The Hunger Games) and Matthew Lewis (Harry Potter).
We recommend other movies of the same genre: The Fault in Our Stars, A Walk to Remember
We believe that our tips made you want to have a movie night tonight. Do not forget something delicious to munch on and of course, handkerchiefs! Be sure you will need them.
Next articles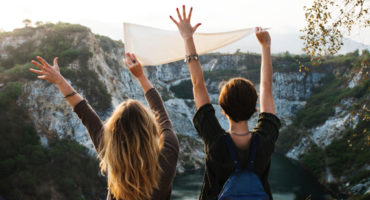 Maybe you are familiar with this. You get up in...
Show more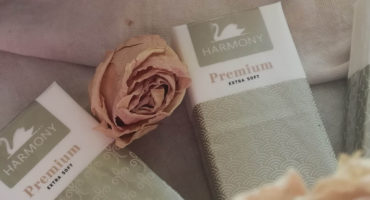 Raise your hand those who do not take handkerchiefs for...
Show more