Perfectly matching or Handkerchiefs with style

Have you also thought that the only handkerchief that can match your outfit is the cotton or silky pocket square that men wear in their breast pocket? Wrong. You can also match paper handkerchiefs with your clothes, thanks to their interesting pattern on their packs.
Fashion is not just a woman's whim, it´s a way of communication for both men and women. Well-groomed appearance is a must. Therefore, it is no longer exceptional if men have an overview of fashion trends and their own shelf for hair and skin products in the bathroom. A fashion accessory that every gentleman had once was a pocket square in their jacket breast pocket. Not only did it make the outfit more formal, but at the same time it served its original purpose – a cloth handkerchief that a gentleman offered to a lady for wiping tears (not for sniffling).
Avoid being superficial
A square pocket is still an essential accessory to both formal and informal outfits for many men today. It can be lined with dots, strips or flowered patterns. By the way, a square pocket made of the same material as a tie should be the first thing to avoid. A square pocket should complete an overall impression and match harmoniously with a tie or a shirt, jacket, boots or even socks.
Paper handkerchiefs in an elegant packaging
But what if a gentleman isn't carrying a classic cloth handkerchief with him? He can replace it with disposable paper handkerchiefs – of course not for the jacket :-). The Gentlemen's Light Perfumed collection is specific with its discreet men's scent and elegant packaging designs that resemble men's shirts with stripes or a chequered pattern. Thanks to this lovely detail, gentlemen can match their clothes with handkerchiefs, even if they aren't wearing a suit or if they don't prefer the classic pocket square in their breast pocket.
Dots and delicate patterns
Women can also match stylishly whether with their outfit or a handbag. Ladies 'Light Perfumed paper handkerchiefs have, in addition to the decent fragrance, gorgeous packaging designs in pleasant shades of pink, blue or green. If you are not in the mood for floral motifs, you can reach for paper handkerchiefs with a playful dot design in delicate pastel colors. Thanks to the adjusted package size, they fit into a smaller handbag. Do not be afraid to be shortened, the visibly smaller format holds the standard paper handkerchiefs, but in a more practical packaging.
Fashion trends for Spring/Summer 2019
What do match the handkerchief with in 2019? Women´s trends for the spring and summer seasons dictate 80s style-enhanced shoulders; dull beige tones; lace also in non-traditional sports combinations (even cycling trousers appeared on the catwalks); fringe not only on handbags, but also on women's clothing; strong prints from flowers to animal patterns; big bows on clothes or women's suits in bright colors "tutti frutti".
Men who love the latest trends should have their wardrobe stocked with a white suit, a vest with distinctive style-inspired army pockets, leather pieces, or a "bucket hat", just like Johnny Depp in the movie Fear and Loathing in Las Vegas. Fashion is playful, so why not to play the same way with something like paper handkerchiefs?
Next articles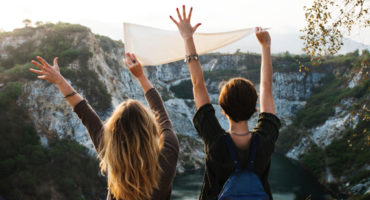 Maybe you are familiar with this. You get up in...
Show more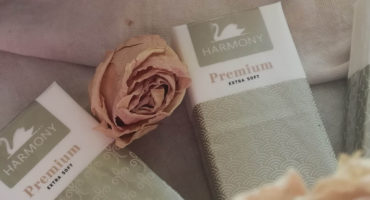 Raise your hand those who do not take handkerchiefs for...
Show more