Reading books on the toilet. Yes, or no?

There is truth in the popular saying that books are man´s best friend. They are so practical that you can always take them with you and open it while traveling by public transport, in the doctor's waiting room, on a park bench or while drinking a good coffee. However, there is one place where their presence is questionable.
Many people can't imagine life without books and read at least a few pages a day. And good for them! Reading as such has dozens of unquestionable benefits. Let's take a look at a few of them.
Reasons to read books …
1. Reduce stress
A story is the best cure for repelling unpleasant thoughts, whether it´s work or relationships. Immersion in an engaging story stabilizes your pressure and gives you a break from stress.
2. Expand vocabulary
In particular, reading on a regular basis is recommended for people who make their living by speaking. This applies to both written and spoken words. The more you read, the more vocabulary and synonyms will "stick" to you. And maybe you don't even realize it, but you also learn grammatical rules.
3. Train your memory
Books make you think more. While watching a movie, you rarely stop the story. With books, you pause while reading, go back to some passage again, and think about it.
4. Improves improvisation
Imagination is probably the most powerful weapon of books. It is one of the reasons why many readers prefer a book to a movie. They want to create their own and unique picture of the story in their heads. Not the one made in the movie.
5. Improve your concentration
By reading books, you will be cut off from the outside world. Strengthening your focus and attention.
Reading on the toilet was popular in the past
Someone sets up a small reading corner with a wing chair at home, another is good with just a couch or a bed. Nowadays, many people also get an e-reader and carry the entire library with them. And some take their literature to places where they probably shouldn't. To the toilet. The ancient Romans have begun this malady. At their public baths, they had libraries with scrolls that could be read whenever. During the colonization, the Americans also took newspapers with them to use as a toilet paper after reading them.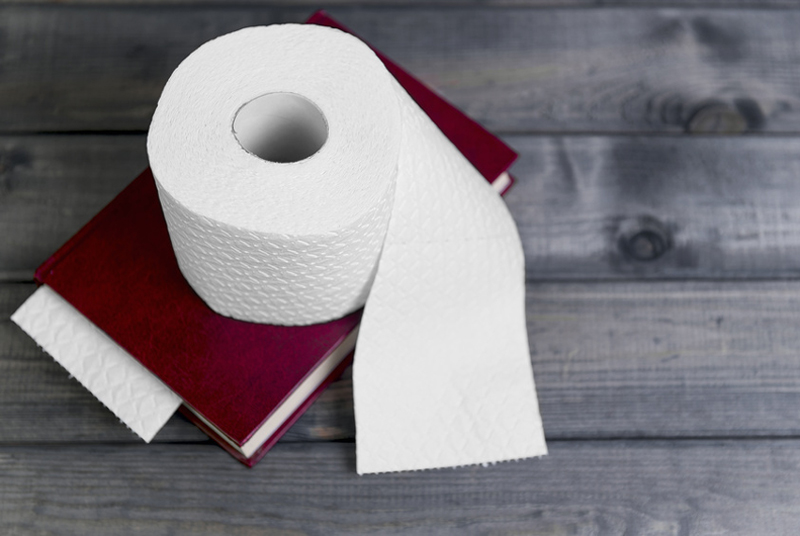 According to recent US surveys, 63% of people read books, magazines and newspapers in the toilet, but up to 75% take their phone with them. Men most often go after erotic magazines, sports news, and detective stories, women prefer design magazines, tabloids, fashion and romantic stories. And 24% of people say they don't go to the restroom without any reading material.
Bacteria, all bacteria …
The logic itself tells us that a bathroom with a toilet is not a very sterile room. You can keep it clean regularly and follow hygiene habits. But small parasites find their way to their favorite places anyway.
What does research say?

According to scientists from the Columbia University Medical Center, reading on the toilet causes a spread of diseases. It happens if harmful microorganisms sit on a book and a person who comes into contact with it has weakened immunity. Another 2009 study says that long sitting on the toilet, for example while reading a book, can cause hemorrhoids.
Other reasons to leave books in front of the bathroom door
Do you borrow books from your library? Good enough reason not to associate them with your "private" moment. Who knows how many people pick them up after you…
It is also advisable to think about where you take the book to from the toilet. You carry bacteria from it everywhere with you. For example, to your bed. And if you belong to those who are falling asleep while reading, you may have often found yourself with a book landing on your face … If you use a toilet paper sheet as a bookmark, ask yourself: Did you put it in a book after you have washed your hands or while sitting on the toilet? The second option, right? We don't have to tell you it's probably not that hygienic.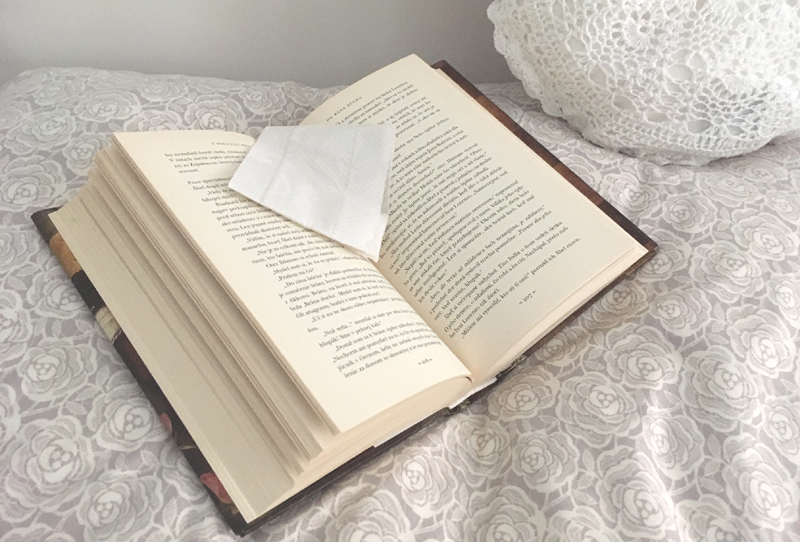 Reading is not a short-term matter. Therefore, if you have a bathroom with a toilet in it and several members of family, don't let them wait in line for long.
Hiding in the toilet from your children, perhaps with a good book, is familiar to almost every mother. Even if you have older children, don't risk it and don't leave them unattended. This way you will avoid accidents that are most common in households.
We would like to advise you to listen to your audiobook on your smartphone or list through a magazine on the toilet. But the truth is that bacteria do not choose their new location. You even have a lot more on your phone as you carry it with you everywhere.
Tip for you:
If you want to have an original toilet, try wallpapering the walls. You can use book pages, a collection of poems, short stories, newspapers or magazines … But keep in mind that such walls will not be cleaned as easily as those made of ceramic tiles.
Finally, we have a real treat for you. Up to 66% of Americans consider June to be the National Bathroom Reading Month. Yes, it exists. Book dealers know how to use this period effectively and offer their customers a variety of discounts, competitions, and book sales.
Title image: Debbie Tea, Unsplash
Next articles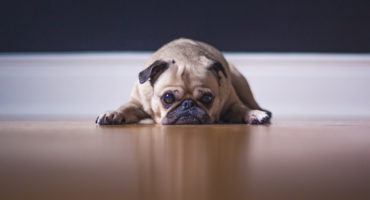 There are many studies that confirm that living with a...
Show more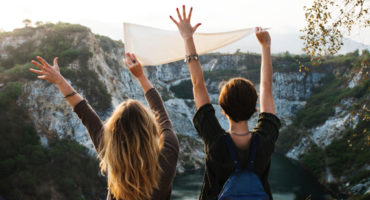 Maybe you are familiar with this. You get up in...
Show more