Interesting napkin holders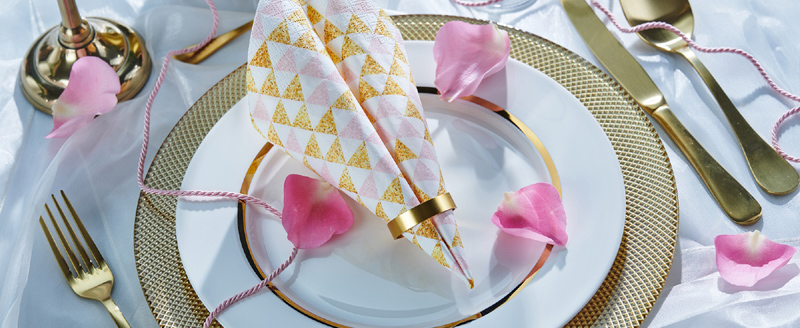 Napkins are not only a practical accessory for the table, but also a decorative piece. Different colors and motifs complete the atmosphere and we choose them according to the occasion we set the table for. However, every neat housewife likes things having their own place and therefore should not forget the napkin holders. These can be both wooden and metal, in the form of stands or containers. You can choose from a wide range of shops to buy them or you can make your own holders. A few tips on holders are also provided in this article.
From History: on the tables thanks to the French
The need for napkin holders began to appear only after inventing paper napkins, which was around 1930. The origins of dining we know today show us that decorative rings have been used as cloth napkin holders. And it was the French bourgeoisie that boasts of this discovery. Because in 1800 they already knew what would stand out on the table.
The wealthy families were very pleased to show off their wealth on the occasion of the table setting. Among other things, it was just such a small thing as a napkin ring. Most often, they were made of silver, but also made of wood, decorated with pearls, bone, porcelain … the French popularized them and they quickly became part of the Western world dining.
You can make them at home
The best thing about napkin rings is that they are simple to make. Everyone with a pair of hands and a little imagination can make them themselves. In addition, home-made holders have the advantage that you can decorate them exactly to your taste and tailor them perfectly to your table settings and a specific event. For example, the initials of the bride's and groom's names, or their figures, animals, ornaments or even flowers, can be put on them.
If you want to combine business with pleasure, make a napkin holder of rosemary. Its pungent aroma imparts your guests' tastes to served food. You need longer sprigs of rosemary, raffia (tethering material) or twine and scissors.
Wrap rosemary around the napkin and tie it with a string (raffia). If you are setting a table with a seating plan, thread the string through the nameplate. Everyone will find their good-smelling place.
A tip for you:
Make napkin rings from kitchen towels rolls. If you need stronger rings, you can also replace the rolls with a tube of aluminum baking foil. Cut the ring of the desired size, apply a little glue on the outside and wrap it with a string or a decorative ribbon. You can then stick some artificial flower, colored buttons, clip, or any decoration you wish on it. It couldn't be any easier, right?
Playful, elegant and amusing
The napkins can be placed horizontally one on top of the other, or vertically into the holder. On the Internet, you will find many holders that take into account various interior styles, seasonal events, as well as many tips for making your own. For example, if you are throwing a Halloween party, the scary atmosphere can be underlined by a holder from the highly creative Artori Design workshop. We recommend red napkins, as they will together create the illusion of flowing blood.
Do you need to attract or entertain kids? Or just relax from your children and husband? Put them together in the living room and give them lego to play.
If you are looking for elegance, this young lady can also serve you. She can put the napkins on. Literally, since you will create a beautiful skirt for her.
What kind of napkin holder will eventually decorate your home depends on various factors. If you have little space on your table, be sure to prefer a vertical holder or place the already mentioned rings on the plates. If you have more than enough on the table, use it and choose a nice design holder for the horizontal positioning of the napkins. In any case, there should always be napkins at hand and in sufficient quantities, whether or not in the holder.
Next articles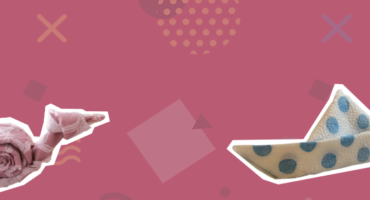 Is your child celebrating birthday and you are throwing a party?...
Show more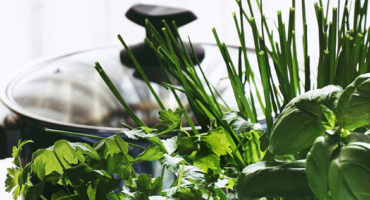 Herbs in the kitchen are both tasty and useful decoration....
Show more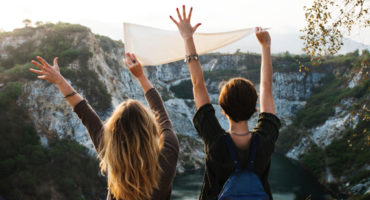 Maybe you are familiar with this. You get up in...
Show more