Setting the table for a romantic dinner

The smell of freshly cooked food and pleasant music is slowly filling up the house, while the candles are flickering on the festive table. The moments you spend with your partner can look like this – whether it is an important moment such as a wedding anniversary, the date of your first date or just a nice Friday night surprise.
Romance in meals
According to recent surveys, up to 50% of people consider "romantic" dinner if inspired by Italian or Mediterranean cuisine. This is because of classic romantic movies, but there is a little bit of a truth in it. Mediterranean cuisine is generally relatively light and goes hand in hand with a glass of red wine. On the contrary, as the least "romantic", people consider Asian, French and Mexican cuisines.
So, what to consider as a good choice for dinner? Of course, you should primarily choose a meal that you and your partner can enjoy. Choosing a specific kitchen doesn´t really play a role. If you like to cook, make sure to stick with a traditional choice and not make new combinations or too complicated meals that could end up with a rather unpleasant experience. Maybe it's convenient to get your food delivered – you can avoid the food preparation concerns and will have more energy for a nice dinner.
Basic table setting
If you love to be a housewife and care about creating the right atmosphere, try decorating the table with a variety of classic accessories. Place a table runner on your table, which is particularly suited for long, square tables. You can also replace a table runner with a classic table setting. Setting a table nicely isn't just for holidays – do not be afraid to do so just for a dinner.
Place a vase with flowers in the middle of the table that will not be in your way or decorate the entire table runner with petals. Make sure you set the table right – the cutlery order, the plates, and do not forget about the wine glasses. Red is the queen among dinner colors. Why? Not only it is a symbol of passion and romance but also greatly stimulates your appetite.
What about napkins?
To avoid leaving the table during the evening, arrange napkins in advance – either put them on the prepared plates, or make a silverware pouch from them. Imagination has no limits.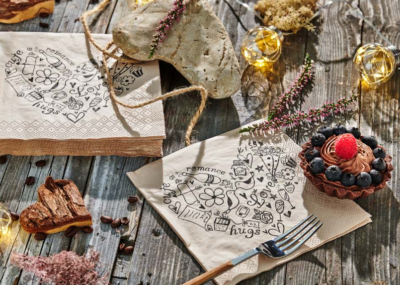 Relaxation by candlelight
Candlelight dinner is considered romantic for up to 58% of people. No wonder! The candlelight can do a lot and will help you to be more relaxed. Make the atmosphere with dim light, light up the fireplace, play relaxing music and enjoy the cozy atmosphere.
Your own approach
Everyone in a relationship has, of course, a different needs and opinions about the time spent together. The important thing is to find time for these moments, as they help to strengthen the relationship and renew your bond, which is gradually being disturbed by stress that we are surrounded by. Dinners together offer the ideal opportunity to share new experiences, ideas, and issues. And even if your partner doesn't appreciate the perfect romantic atmosphere you created, remember the way to a man's heart is through his stomach. 🙂
Next articles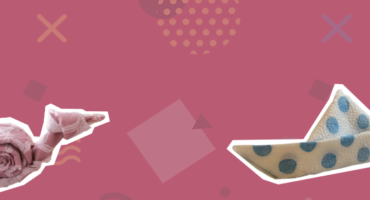 Is your child celebrating birthday and you are throwing a party?...
Show more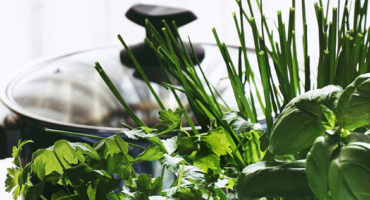 Herbs in the kitchen are both tasty and useful decoration....
Show more