We like getting them, we like to decorate with them – our lovely roses

Perfumes, cosmetics, but also a pattern of home accessories or a small table decoration. Expressing love, sadness, and power. All this and more can be associated with roses. They have retained symbolic meanings for thousands of years, extending their popularity to many different sectors, from gardening to design. In what forms can we find roses and what can we express with them?
Where did roses come from?
Roses have been on our planet for 35 million years. At present, there are 150 wild sorts around the world, but their diversity has increased many times under the influence of breeders. Most of these sorts originate in Asia, and it was precisely in Asia – specifically China – that they began breeding 5,000 years ago. The number of cultivars is now in thousands.
The symbolic rise of these flowers
During the times of the Roman Empire, the cultivated roses were widely spread and grown mainly throughout the Middle East. At first the rose became a symbolic symbol in Greek mythology because the Greeks dedicated it to the goddess of love Aphrodite. It gradually entered Christianity, where it began to associate with the Virgin Mary.
From Christianity in the Middle Ages, it went on to heraldry – in England a rose became a symbol of the House of York, who used a white rose for their coat of arms, and the Lancaster, who appropriated a red rose. The war between these houses during the 15th century is therefore also well known as the Wars of the Roses. It held the war symbolism for a long time, and during World War I, the red rose was part of the British Army badges operating in Belgium.
Perfumes and roses from space
Except for its power, people have begun to discover its rich qualities and become a favorite cosmetic and perfume ingredient. Development in perfumery in the 21st century has even progressed to the point where it was sent into space. The purpose was to try to release a completely different fragrance due to the oils held in the stems, which were to be "held back" by gravity. And it worked! The manufacturer has said that the fragrance has unique flowery, woody and spiritual tones. Of course, their popularity rose not only in cosmetics and perfumes, but also became a means of expressing emotions and a traditional gift to many different events.
As many colors as opportunities
The symbolic meanings of roses and their various colors are traditionally used in many cultures. Declaration of love, anniversary celebrations, apology or friendly gesture. If you want to say it with a rose, you just need to focus on its color.
Red roses are probably the most popular and we might guess what they symbolize. Love, passion, desire. One such rose expresses devotion, the whole bouquet tells you "I love you". But in addition to a romantic gesture, they can be given on other occasions – after achieving great success at work, graduating, or expressing gratitude for something significant that somebody has done for you.
White roses, unlike the red ones, symbolize purity, respect and a new beginning, which is why they are a favorite decoration for weddings, but also for funeral ceremonies. Yellow rose pleases friends; you can give it on occasion of a happy event, such as a birth of a baby. The versatile choice is rose with a variety of pink shades. It expresses admiration, gentleness, elegance, a romantic gesture, it makes a loved one happy and expresses gratitude or is given for an anniversary.
From wild bushes to mini roses in flower pots
Thousands of cultivars, bred in different shapes, colors and sizes today, in addition to the wild bushes bring cute mini roses in flower pots, a climbing plant for a flower arch in your garden, delicate decorative roses with many petals, yellow, white, striped petals… The decorative function is not only represented by the living plant itself, but also by its patterns on clothing, kitchen utensils, home accessories, or even napkins, which can be used to decorate for example a romantic dinner.
Traditional romantic atmosphere
To celebrate an anniversary or other significant event by candlelight dinner, try to decorate the table with petals or use decorative napkins with a pink motif that just underline the magical atmosphere. Roses have a long history and their use is very versatile today, but it is undoubtedly part of romantic evenings, either as a decoration or as a gift, because even one rose can express a strong emotional bond without any words.
Next articles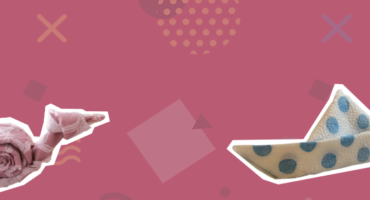 Is your child celebrating birthday and you are throwing a party?...
Show more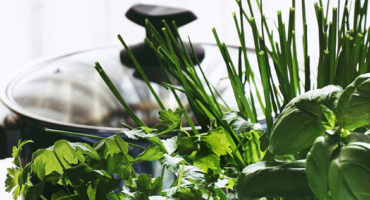 Herbs in the kitchen are both tasty and useful decoration....
Show more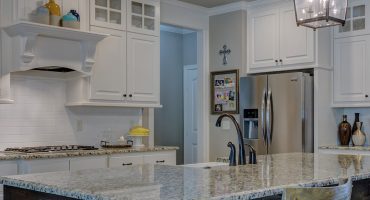 A modern kitchen is no longer just a room for...
Show more